e25 Networking Services
Network Engineering
Need a network or having problems with your existing wired, wireless or small office network, contact us. We have integrated many networks ranging from small companies in connecting three to ten stations up to larger corporation with over one hundred stations. Experpert knowledge in Cisco, Nokia, Nortel, Lucent and other product lines.
Now offering network monitoring & graphing solutions, need host, service and network monitoring, historical lookup on your bandwidth usage, server runtime environments ranging from ethernet traffic graphs, cpu usage , host alerts via sms and/or email, histograms and much more..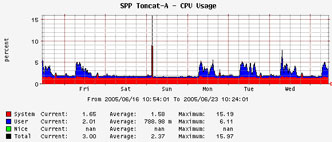 e25 also has Product-level knowledge with the following manufacturers:

Cisco PIX, Concentrator, Aironet, Catalyst switches and Routers
Livingston portmasters, Ascend access servers
Nokia / Checkpoint Firewall-1
Linksys Home Networking equipment
Some of our skills include:

Internetworking with TCP/IP & IPX/SPX
Simple Network Management Protocol (SNMP)
Wireless protocols: WAP, IEEE 802.11
Protocol Analysis
Intrusion Detection (snort, sniffer, nessus, nmap and equivalent)
Telephony protocols (VoIP, SIP, PSTN)
DS1, DS3, Frame-Relay, ISDN circuits, PRI, BRI

For more info please call Steve at 908.864.5183.